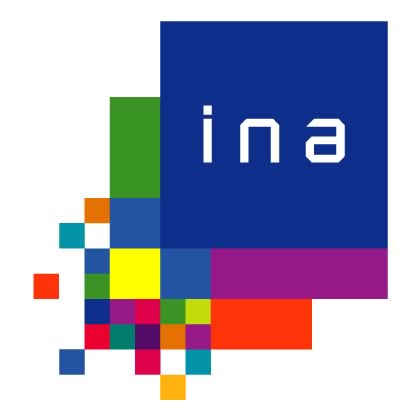 France's Ina (Institut National de l'Audiovisuel) one of the world's greatest audio/visual archives and Reelin' In The Years Productions LLC (RITY), the world's largest music footage library, are proud to announce that RITY will represent Ina's vast archival collection of music performance clips, full concerts, and artist interviews for licensing in all forms of media.
Long considered a goldmine of music footage, the Ina audio/visual archive includes performances and interviews with many of the greatest rock, jazz, blues, country, disco and pop artists from the 1950s through the 1980s. Included in the Ina library are complete concerts by the Beatles in 1965 and the Rolling Stones in 1976, as well as full shows by Aretha Franklin (1970), Marvin Gaye (1976) and Ray Charles (1968). Two of the rarest complete programs in the library are a Grateful Dead outdoor concert from 1971 and a Clash concert from the 1980 London Calling tour. Commenting on the Ina archive, Reelin' In The Years founder and president David Peck stated, "I have the privilege of representing some of the finest music footage archives in the world, and can truly say that the Ina archive is exceptional in terms of both the quality and quantity of its footage holdings – including rare color performances from as early as 1967. It is a great honor to represent their footage"
In addition to complete concerts, the Ina library includes a treasure trove of great performances. Jimi Hendrix performed 11 songs on seven different programs just in 1967 alone, while Cream (with Eric Clapton) performed on three separate occasions between 1966 and 1968 (with their first performance being the earliest known footage of the band.) The Ina library also includes tremendous footage filmed on location outside of France including The Who in the studio recording their 1967 hit "Pictures Of Lily", Creedence Clearwater Revival practicing in their California rehearsal studio in 1970, and Booker T. & The MG's recording in the famous Stax Records studio in Memphis. INA's jazz footage holdings include the only known performance of John Coltrane's "A Love Supreme" from 1965, a complete Thelonious Monk solo piano concert from 1970 and numerous Miles Davis performances from 1957 forward including a complete concert from 1969.
Reelin' In The Years Productions was founded in 1992 and represents over 35 television stations and independent archives in Europe, the United States, Australia and New Zealand. Representing a combined library of over 12,000 hours of music footage spanning seven decades, RITY has become the world's leader in placing music footage clips in movies, television, digital/online media, DVDs and CDs. Regarding RITY, Ina Director of Marketing and Sales Jean Luc Vernhet stated, "We have found with Reelin' in the Years a reliable, passionate and proactive specialist of Music. Their deep knowledge of music footage will be a tremendous help in promoting and giving a new life to our precious content.
About Ina
First audiovisual archive centre in the world and the first digital image databank in Europe, the Institut national de l'audiovisuel has been preserving from 1974 the radio and television archives of the French public service. In 1992, its mission was extended to collecting and preserving the mandatory archives. Apart from collecting, preserving, restoring and selling those archives, Ina is also a research laboratory and the first European training centre (academic and further education) in every field for sound and image professionals. Finally, Ina produces every year a large number of documentaries, pursues a creative production policy, at the forefront in the field of interactive production, cultural and educational contents.
About Reelin' In The Years Productions
Reelin' In The Years Productions LLC is the world's largest music footage archive. In addition, the company has produced over 60 DVDs including the Grammy®-nominated The American Folk Blues Festival 1962-1969 series and the critically acclaimed and best selling 30 DVD Jazz Icons series. Reelin' In The Years Productions founder and president David Peck is available for interviews. For further information, please visit www.reelinintheyears.com and www.jazzicons.com. For press information and interviews please contact: David Peck at dpeck@reelinintheyears.com